Certified Products
Our products are 100% Chemical free
We Are Your Favourite Organic Store
In an effort towards empowering the underprivileged farmers of Northern Karnataka and providing them direct market access, Nutriplus Foods Pvt. Ltd. was set up in 2016, under the aegis of Future Greens, started by Dr. B.R. Athani.
Nutriplus has been involved in the sale of organic food – pulses, cereals, millets, freshly ground masalas and spices, flours, healthy breakfast mixes, pickles and jams, chutney powders, oil seeds etc. Under the brand name 'Simply Satvik', Nutriplus has been holistically addressing the problems faced by the farming and rural communities by involving and supporting women self-help groups in becoming financially independent. 
The raw materials procured are from the organic farmers cooperative, the Farmer Producer Organizations (FPOs) owned by marginal farmers. This movement has been a deliberate attempt towards piloting climate change-resilient agricultural practices, while also encouraging a variety of traditional crops under the dry lands and partly irrigated lands. Grains are carefully selected, processed and packed hygienically for your best nutritional care. 100% natural and pesticide free products, the raw materials are procured from the Grama Chetana Organic Crops Producers cooperative, where a part of the money received is invested back for the welfare of the farmers.
The wide range of Simply Satwik products cater to the daily dietary needs of a regular household. In addition to being pesticide free, these 100% organic and healthy products are ethnic and traditional as well as provide a better and healthier lifestyle packed with nutrition.
*To know more about Future Greens, please click below.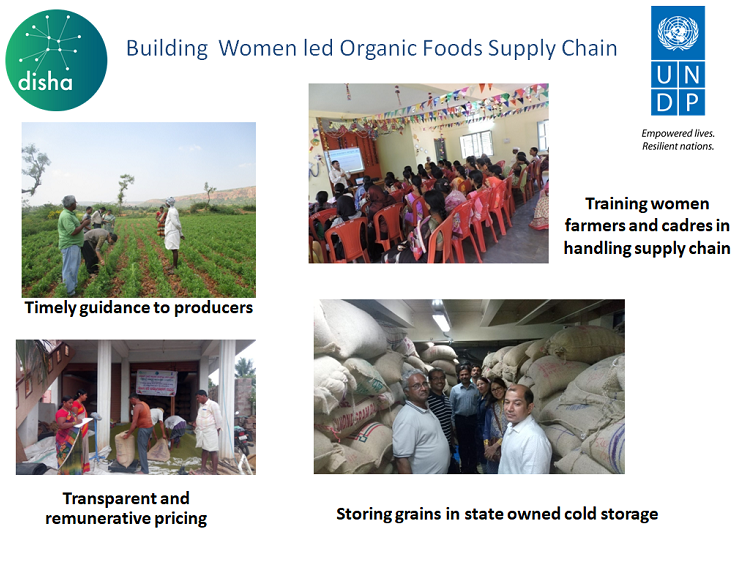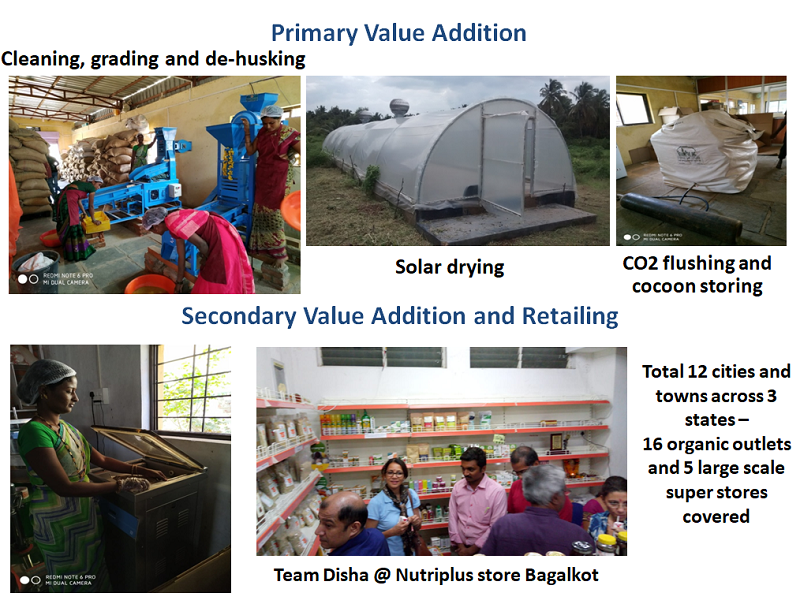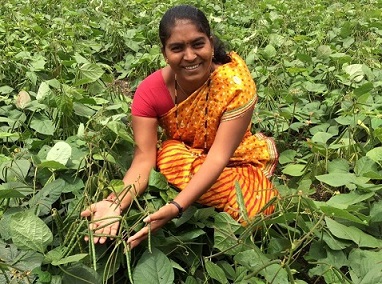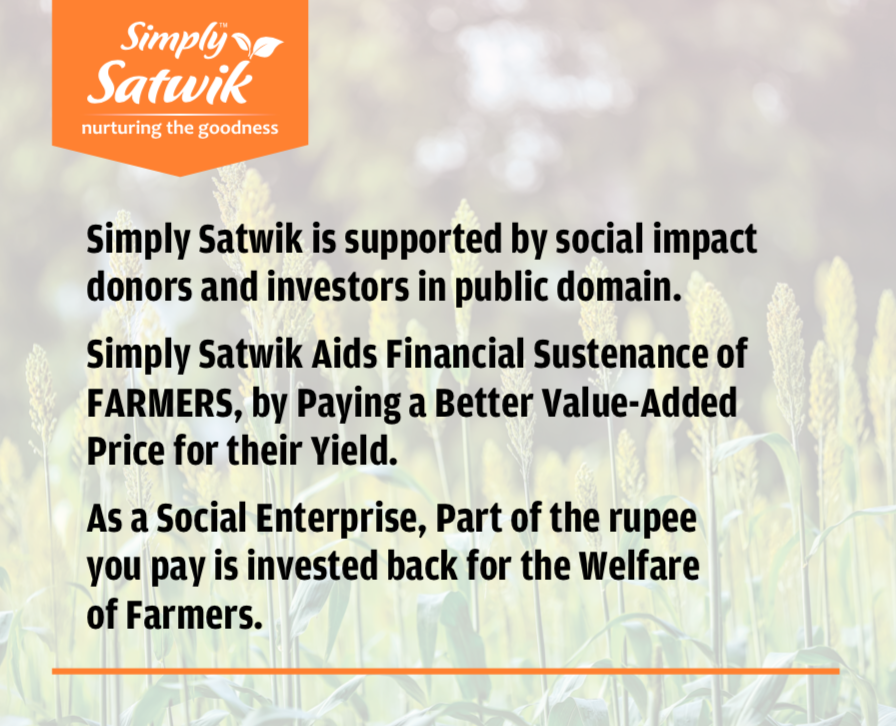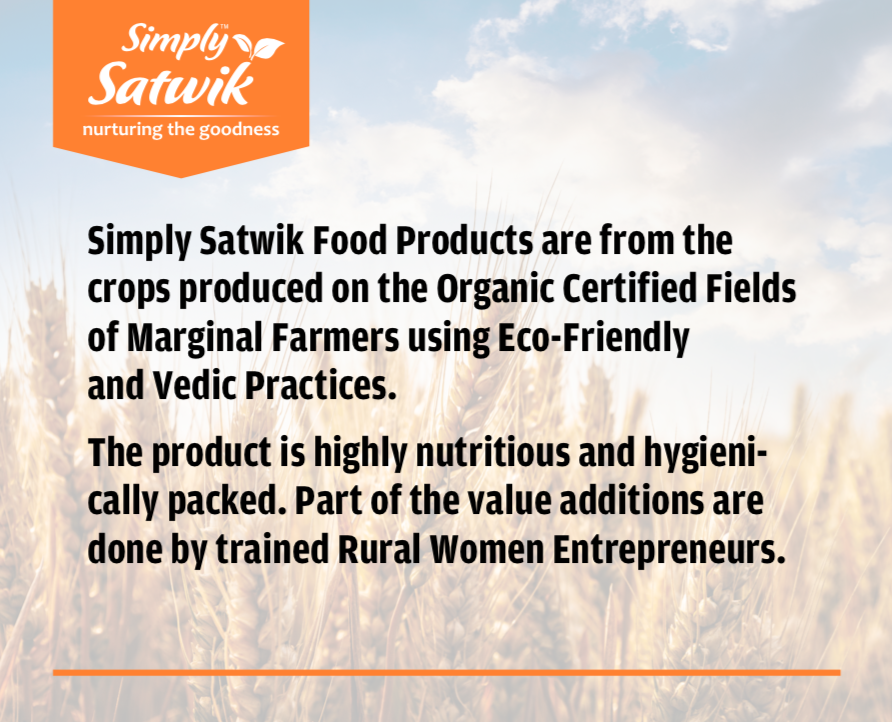 Numbers Speak For Themselves!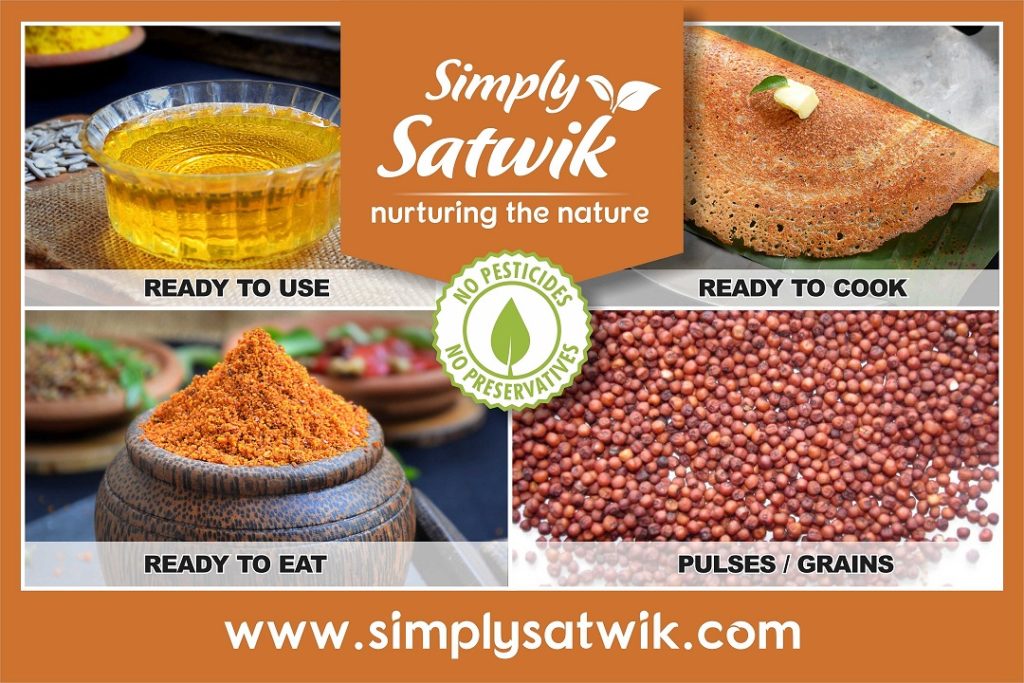 Certified Products
Our products are 100% Chemical free
We Deal With Various Quality
Organic Products!